Health Promotion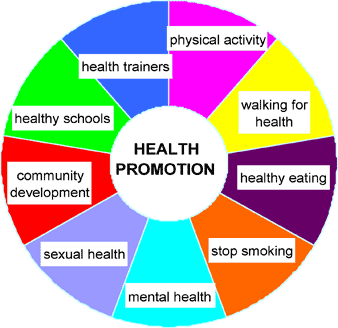 The Rat River Health Council 2008 is committed to Health Promotion. The World Health Organization's definition of Health Promotion is the process of enabling people to increase control over, and to improve, their health.
The focus is to create good health by addressing the conditions that lead to chronic disease and working with the community to make positive changes to our environment.
Southern Health – Santé Sud's Healthy Living Staff now have the responsibility for Health Promotion, and work in the community to increase awareness of available programs and services by…
Stocking the Health Corner located across the Lab in the De Salaberry District Health Centre with over 450 brochures on a wide-range of health topics and services including tobacco reduction, healthy eating, physical activity, mental well-being and injury prevention.
Offering 'Get Better Together' free of charge on an annual basis. This 6-week workshop is designed to help people take control of their health by through sharing. To find out more or to register for an upcoming workshop click here or  call 1-204-428-2760 or email [email protected].
Partnering with groups and organizations on a variety of initiatives, programs and workshops. Groups include but are not limited to: (click on the ones listed below for more information)
Services to Seniors – local coordinators: Claudette Rémillard and Suzanne Musick
Public Health Nursing – local Public Health Nurse – Michèle Martel
Schools – Click here for the community web sites
Everyone has a role to play in enabling people to live healthy lives. Individuals, families, communities, government and other organizations can work together to create environments and conditions that support healthy living. Click here for Province of Manitoba Healthy Living and Seniors web site.
For more information contact:
Irene Ascough, BN Healthy Living Facilitator, Southern Health-Santé Sud
Steinbach, MB R5G 0R9 T 204-346-6690 E [email protected]