Health Promotion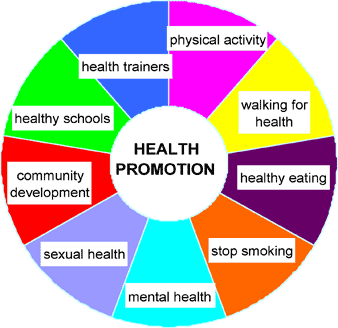 The Rat River Health Council 2008 is committed to Health Promotion. The World Health Organization's definition of Health Promotion is the process of enabling people to increase control over, and to improve, their health.
The focus is to create good health by addressing the conditions that lead to chronic disease and working with the community to make positive changes to our environment.
Southern Health – Santé Sud's Healthy Living Staff now have the responsibility for Health Promotion, and work in the community to increase awareness of available programs and services by offering programs, community grants and partnering with groups and organizations on a variety of initiatives. Examples of local groups are:
Services to Seniors – local coordinators: St. Malo: Sherisse Harder, Chalet Malouin and St-PIerre-Jolys: Mireille Laroche, St Pierre Manor
Public Health Nursing – local Public Health Nurse – Joelle Marion
Schools – Click here for the community web sites
Everyone has a role to play in enabling people to live healthy lives. Individuals, families, communities, government and other organizations can work together to create environments and conditions that support healthy living.
Click here for Province of Manitoba Mental Health and Community Wellness web site.
Click here for Southern Health's Public Health – Healthy Living web site.
For more information contact:
RANDI BOURKE (she, her/elle)
Healthy Living Facilitator/Facilitatrice de vie saine
SOUTHERN HEALTH-SANTÉ SUD
365 Reimer Avenue/365 av Reimer
Steinbach MB R5G 0R9
Cell  204-380-3544