Fall events, classes, and more!
Looking for an activity or class to join this fall? There are plenty of opportunities through the Rat River Recreation Commission that may peak your interest! Browse through the upcoming classes and events below or visit their website for more information.
Active living promotes a healthy lifestyle! Get to know your community and neighbors through common interests; join a class today!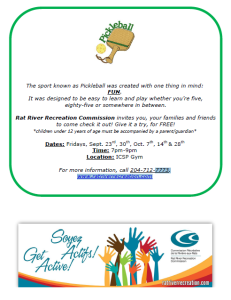 Posted by admin on Wednesday, September 28th, 2016 @ 3:30AM
Categories: Uncategorized